Set sail, dream of embracing the future-Harbin Electric Group Jiadian Co., Ltd. held the 2021 meeting of college students
---
---
On August 27, Harbin Electric Group Jiadian Co., Ltd. held the 2021 meeting of college students. Company Party Secretary, Chairman Liu Qingyong and members of the leadership team attended the meeting. Jiang Qinghai, deputy secretary of the party committee, vice chairman and general manager of the company, presided over the meeting. Responsible persons of relevant units of the company attend the meeting.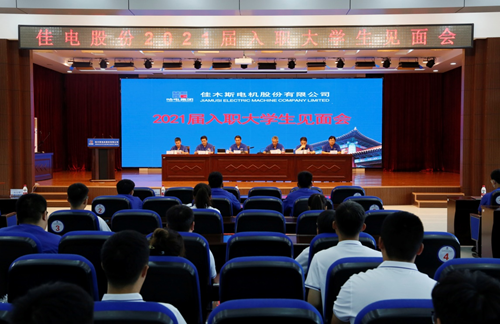 Company Leaders Meet and Exchange Meeting with New College Students in 2021

With the self-introduction of 43 2021 college students, the company's 2021 college student meeting was officially launched. Three representatives of new employees spoke. They used sincere words to describe the process of joining Jiadian and getting to know Jiadian, and expressed their youthful vigor in pursuing their dreams and imagining the future.
                                                

3 new college students speak on behalf

Representatives of the company's middle-level leaders and staff representatives from all fronts shared their experiences and experiences at the meeting, and exchanged views and ideas with college students on "the taste of work", "the vision and pattern of design", "actions speak louder than words to improve themselves" and "integrate into the collective to act testimony.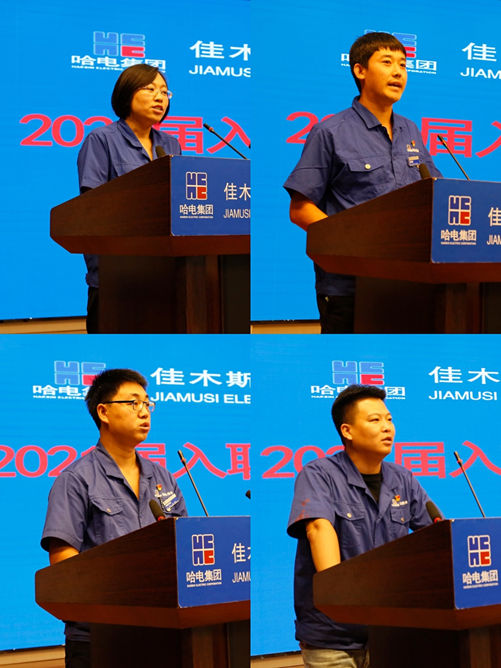 Statements by representatives of middle-level leaders and staff from all fronts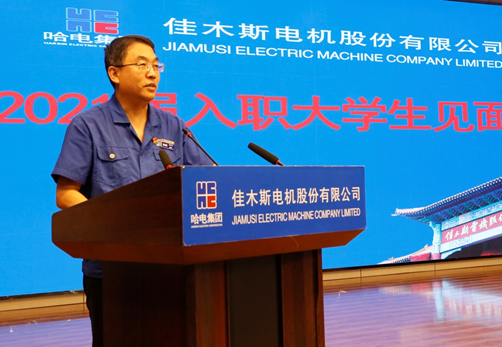 Speech by Liu Qingyong, Secretary of the Party Committee and Chairman of the Board

Liu Qingyong described the company's development process, future strategic direction and ardent hope for young talents. He pointed out that as a listed company, a leading company in special motors, and a leader in the motor industry, the company's platform is broad enough to build a stage for everyone who pursues to realize the value of life. Liu Qingyong sent a message to new college students, "A generation has a generation of mission, a generation has a generation of responsibility. I hope that the new college students, can learn, practice skills, set goals, sprinkle their youth sweat, to write a more brilliant chapter of Jiadian".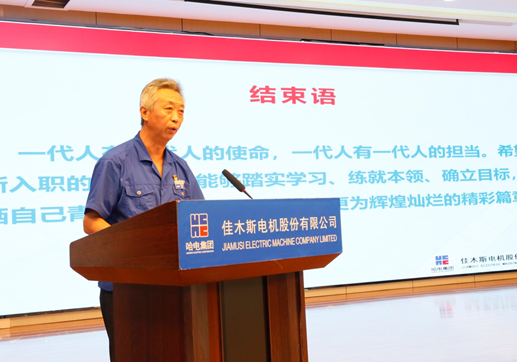 Jiang Qinghai, Deputy Secretary of the Party Committee, Vice Chairman and General Manager, presided over the meeting.
 
Jiang Qinghai put forward requirements for new college students, hoping that every new student can integrate into the company as soon as possible, with a down-to-earth style, indomitable spirit, perseverance, unity and forge ahead, innovation, solid work, and constantly create a new realm of the company's career!
After the meeting and exchange meeting, the 2021 new college students presented a wonderful self-written and self-directed performance, including songs, moving dances, passionate recitations, humorous cross talk, and fantasy magic. "I believe" expresses good wishes for the brilliant future of myself and the company.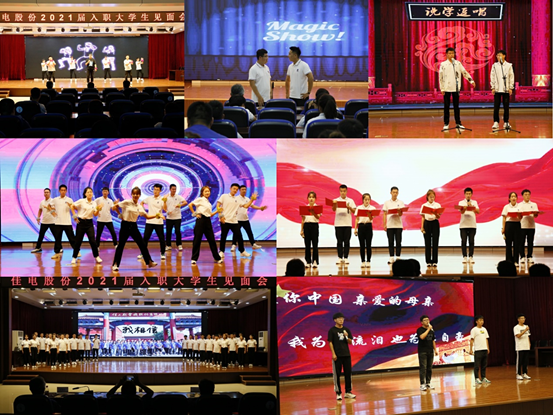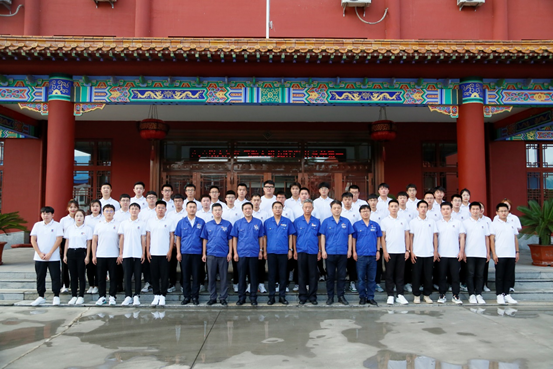 Company leaders take photos with new college students
 
---